Save
big

with our lowest prices of the year on Bare Metal, VPS, Public Cloud and Hosted Private Cloud solutions.* SEE ALL DEALS

*See offer details. Restrictions apply. Pricing, promotions and availability may vary.
Check Out Our Powerful Line-up of Dedicated Servers
OVHcloud Is a Global Cloud Infrastructure Provider
3 reasons why a Dedicated Server from OVHcloud is the right choice for your business
No Egress Fees!
OVHcloud provides unmetered and unlimited public/private network traffic across its globally 17Tbps owned private network with no cap and no additional charges
Application Layer DDoS Protection
OVHcloud Game DDoS uses permanent L7/application layer DDoS protection for its Game servers
BIOS Level Access
Direct access to your BIOS settings to configure the BIOS for security purposes or to meet specific compliance standards, or install your own operating system
Why OVHcloud?
With a presence on 5 continents, we provide digital, innovative, and secure infrastructures adapted to professionals, startups, small, and large companies. More than 1 million customers in 138 countries already rely on our infrastructure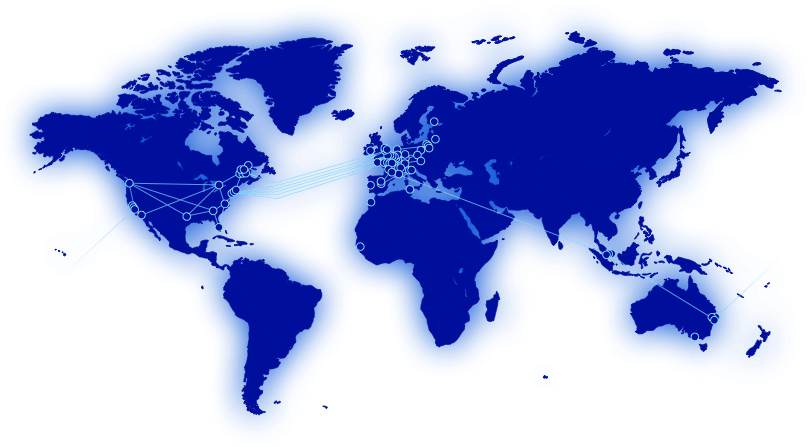 34 redundant PoPs
around the world

30 data centers
spanning four continents

20Tbps
of global network capacity