Protecting your data is our top priority
---
Protecting your data is our top priority
Reston, VA - June 2 - 2020 – Protection of customer data is very important to OVHcloud. OVHcloud is always taking the necessary steps to protect customer data and ensure uptime by implementing high levels of trust, transparency, standards, conformance, and regulatory compliance. One of the many efforts made by the company in regard to data protection is the adherence to rigorous security standards and coverage for various industry-specific compliance standards.
OVHcloud is dedicated to delivering cloud services that adopt industry best practices to meet a comprehensive set of security and compliance standards. The OVHcloud Compliance Program provides a comprehensive set of compliance offerings, including certifications and attestations applicable to all our products. The certifications and attestations that our products and data centers in Vint Hill, VA, and Hillsboro, OR have received are listed below: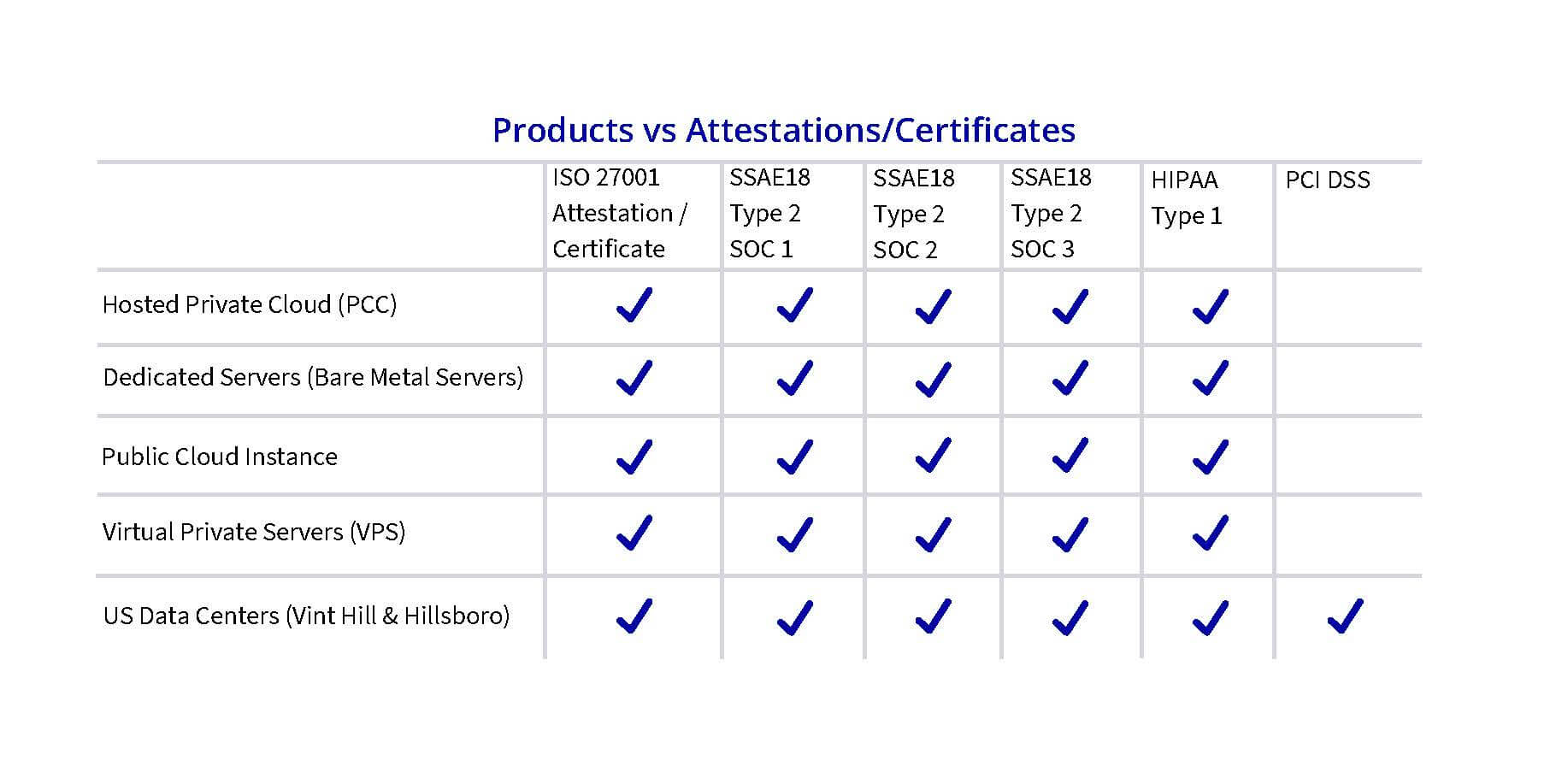 "Data is the most important asset our customers possess today, and it will be even more important going forward," said Jeffrey Gregor, OVHcloud General Manager. "OVHcloud takes their role in the protection of customer's infrastructure and data seriously, and they are constantly looking for ways to improve."
Meeting these standards is a testament to how important information security and availability is to OVHcloud. To find out more information about their certifications and data security in general, visit the data security page here. To request attestation reports and the ISO 27001 certificate, email legal@corp.ovh.us.
About OVHcloud US
OVHcloud US is a subsidiary of OVHcloud, a global cloud provider that specializes in delivering industry-leading performance and cost-effective solutions to better manage, secure, and scale data. OVHcloud US delivers bare metal servers, hosted private cloud, and hybrid and public cloud solutions, and was recognized as a "Strong performer" in Forrester's Hosted Private Cloud Services in North America (2Q2020) and as a "Contender" in the IDC Worldwide Public Cloud as a Service Vendor Assessment (2020). OVHcloud manages 32 data centers across 12 sites on four continents, manufactures its own servers, builds its own data centers, and deploys its own fiber-optic global network to achieve maximum efficiency. Through the OVHcloud spirit of challenging the status quo, the company brings freedom, security, and innovation to solve data challenges – today and tomorrow. With a 21-year heritage, OVHcloud is committed to developing responsible technology and strives to be the driving force behind the next cloud evolution. us.ovhcloud.com.
Media Contact
Karen Kokiko
OVHcloud US
(703) 582-7504 (m)
karen.kokiko@us.ovhcloud.com
https://us.ovhcloud.com