Certification: ISO/IEC 27001:2013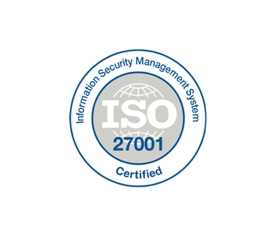 ISO 27001 is an international standard on how to manage information security and the establishment of an Information Security Management System (ISMS). An ISMS is a framework of policies and procedures that includes all legal, physical, and technical controls involved in an organization's information risk management processes. OVHcloud has received the ISO/IEC 27001:2013 Certificate for its cloud services and US Data Centers since June 28, 2013. Achieving this certification means OVHcloud has implemented a holistic security program that conforms with the ISO 27001 standards.
The ISO 27001 certification is carried out by an ISO accredited audit firm. The scope of the ISO 27001 certification includes all the OVHcloud Services and US Data Centers.
Services:
Bare Metal Cloud
Virtual Private Cloud
Hosted Private Cloud
Public Cloud
US Data Centers:
Vint Hill, Virginia (East Coast)
Hillsboro, Oregon (West Coast)
US customers utilizing OVHcloud's international Data Centers and Services requiring an ISO 27001 certificate should contact their sales representative.
---