August 6, 2020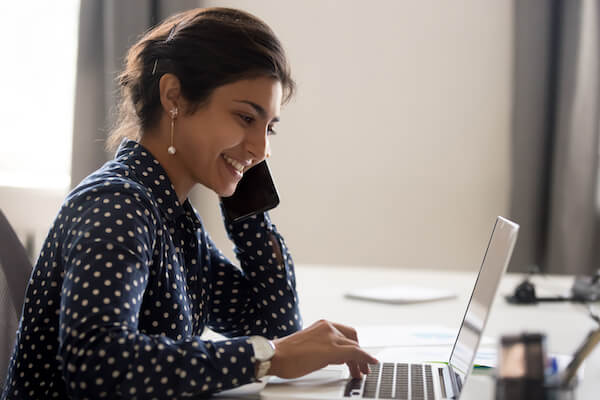 If you need more power, the ability to use automated backups* or need to run a Windows Server, our Virtual Private Server (VPS) solutions are here to help you succeed. With a wide array of options to meet the specific business needs of any user, these servers are very popular.
We want to make it as easy as possible for you to pick the right plan. Here are the new options for you included in the new VPS range:
Starter:
Specifications
Processor: 1 vCore
Memory: 2 GB
Storage: 20 GB SSD SATA
Public Bandwidth: 100 Mbps
The Starter VPS is great if you want to get your feet wet. This budget-friendly VPS starts at only $3.50/month and is ideal for someone working on a pet project, such as a personal blog. Our Starter VPS comes with the ability to attach failover IPs and take snapshots as well.
Value:
Specifications
Processor: 1 vCore
Memory: 2 GB
Storage: 40 GB NVMe
Public Bandwidth: 250 Mbps
Want a little more power? Look into our Value VPS solution. With faster NVMe storage and more than double the bandwidth of the VPS Starter, this VPS can handle more website traffic at a more affordable price, starting at $6.00/month.
Essential:
Specifications
Processor: 2 vCore
Memory: 4 GB
Storage: 80 GB NVMe
Public Bandwidth: 500 Mbps
If you are looking for a solution with double the power of the Value VPS, take a look at the Essential VPS solution starting at $11.50/month. The Essential VPS will run Windows seamlessly and support your higher workloads with ease.
Comfort:
Specifications
Processor: 4 vCore
Memory: 8 GB
Storage: 160 GB NVMe
Public Bandwidth: 1 Gbps
Want to host a small gaming server? Want to experiment with hypervisors and create VMs? Check out our Comfort VPS Starting at $23.00/month. This VPS will be able to handle steady web traffic and is a great solution to handle your growing business.
Elite:
Specifications
Processor: 8 vCore
Memory: 8 GB – 32 GB RAM
Storage: 160 GB – 640 GB NVMe
Public Bandwidth: 2 Gbps
This highly customizable Elite VPS is a beast. With 8 vCores and up to 32 GB's of RAM, this extremely powerful VPS can host games with ease, create multiple VMs or support high volumes of traffic for your business. Starting at $34.00/month, this is an ideal machine for anyone who needs to support multiple customers.
With ability to attach failover IP's, take snapshots, and use automated backups*, our wide variety of VPS solutions should fit any small business need you have. To take a more in-depth look at these great offerings, check out the VPS page or email us at info@us.ovhcloud.com.
*automated backups not available for the Starter VPS.