vRack – Private Virtual Local Area Networking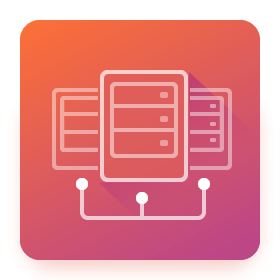 With vRack (virtual rack) technology, your OVHcloud services can be connected, isolated, or spread across one or multiple secure private networks. Using our unique network technology, you can build complex private infrastructures on a global multi-data center scale.

Start by grouping your services, regardless of the number and physical location, in our data center. Next, connect them to a virtual switch within the same private network. Your services can then communicate privately and securely with each other over a dedicated VLAN (virtual local area network). No more worrying about connecting or renting racks in a data center. You have all the services and switches you need with guaranteed delivery, installation, and hardware maintenance.

Furthermore, because your servers communicate securely within your private VLAN, you can make the servers accessible through your private or public network. We physically manage your private network, which means your servers don't require any software applications or network configurations.
Use Cases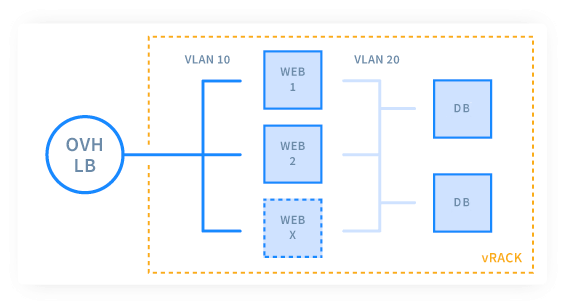 Multiply your VLANs
Deploy up to 4000 private VLANs to isolate your servers, to filter customer access, and secure your data.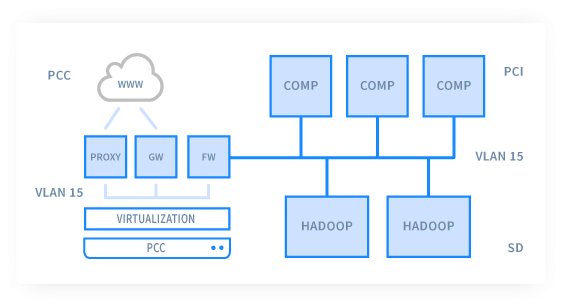 A multi-service infrastructure
vRack adapts to the needs of your business. Build your infrastructure using the products and services of OVHcloud -- dedicated servers, public cloud, and hosted private cloud.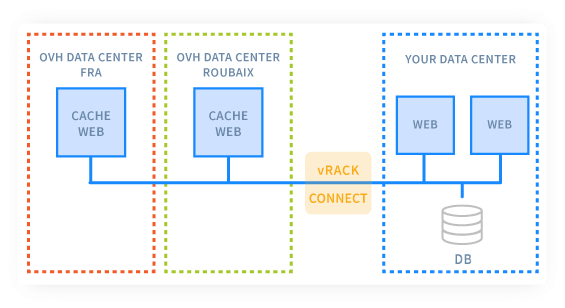 High security infrastructure
Using bastion hosts, or similar secure access to your VLANs, to the maximum -- as an extension of your company network or as part of a critical data hosting system.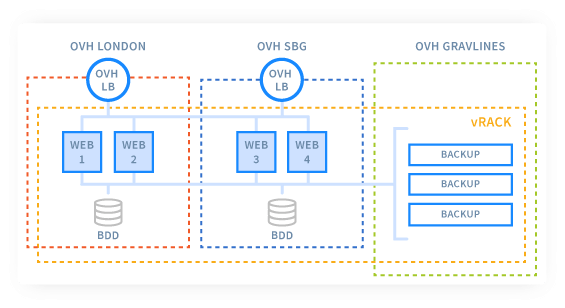 Multi-data center VLAN
vRack operates amongst OVHcloud data centers. From Europe to Canada, design your private redundant, distributed infrastructure plan.
Features
Worldwide data center connections

With fiber-optic connections deployed and managed using Dense Wavelength Division Multiplexing (DWDM) devices, the OVHcloud network offers a total capacity of 17+ Tbps. Because the links between each data center are doubled, you can easily change routes if necessary and benefit from 100 Gbps coherent.

API accessible

Increase your efficiency by using the OVHcloud API to retrieve commands (i.e., code) to automate or authorize certain tasks according to predefined conditions.

Connectivity and capacity

vRack lives on OVHcloud's guaranteed low-latency network, with throughputs up to 40 Gbps, depending on your plan. OVHcloud supports up to 4,000 VLANs.

Automatic failover

The IP Load Balancing lets you set up a highly available infrastructure based on the primary/secondary model. This feature — API: BackupState — will automatically migrate your traffic to the secondary if the primary is found to be faulty.
Taking vRack to Task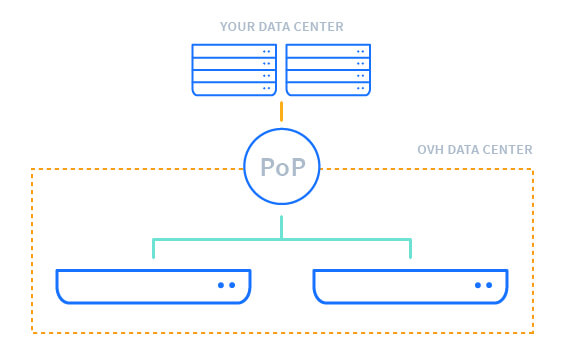 vRack Connect
Directly link your business network to OVHcloud's data centers using the available PoPs.
---
---
---
---