April 13, 2021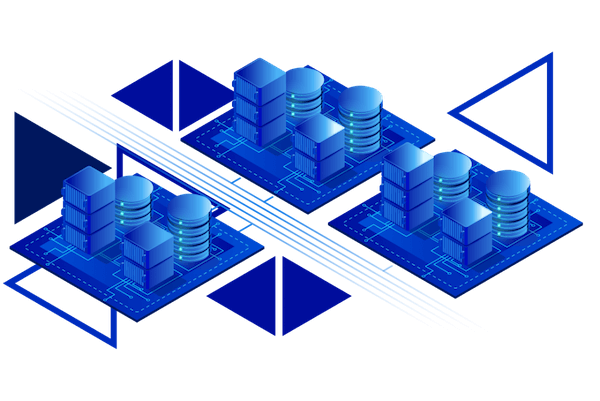 Businesses in industries around the world are using data to transform themselves to become more agile, improve customer experience, introduce new business models, and develop new sources of competitive advantage. Consumers are living in an increasingly digital world, depending on online and mobile channels to connect with friends and family, access goods and services, and run nearly every aspect of their lives, even while asleep.
More data gives us bigger opportunities to extract insights and create business value, and our new Scale and High Grade ranges of bare metal servers deliver the massive computing power required for big data.
The Scale range brings resilience and speed, enabling large businesses to increase their IT output tremendously by upgrading their IT performance.
The High Grade range brings together our most powerful components and a high-capacity network to accelerate cloud performance.
Here are some of the most prominent examples of how our new powerful Scale and High Grade servers address today's big data challenges.
Equipped with extremely powerful AMD EPYC™ and Intel® Xeon® Gold CPUs with up to 64 cores and 128 threads to manage cumbersome unstructured data required for analysis.
Up to 24 3.84TB NVMe drives that are incredibly fast and run many times the speed of traditional SSDs to quickly access large amounts of stored data.
Equipped with up to 2TB's of RAM on top-of-the-line servers to instantly access large amounts of data and ease the burden of the CPU.
Equipped with 2x25Gbps NIC's capable of up to 10Gbps public bandwidth, and 50Gbps vRack private bandwidth.
IT Pros demand more from OVHcloud to cover critical use cases
Creating a Hyper-converged infrastructure (HCI) allows you to emphasize simplicity, affordability, and security in your business by emulating a full on-prem datacenter. Our recommendation is High Grade HCI.
Software-defined storage eliminates dependence on proprietary hardware and simplifies the storage view, allowing for maximum flexibility. Our recommendation is High Grade-SDS.
Virtualization allows companies to save resources and money by dramatically improving resource usage, security and encapsulation practices, and adaptability. Our recommendation is Scale.
Security is a top concern in big data analytics.
Our Scale and High Grade ranges of Bare Metal servers directly address this pain point for IT professionals with strong security standards and certifications. By utilizing OVHcloud's private network, vRack, customers can privatize the connection of their data-heavy systems protecting them from the outside world.
These are powerful, flexible, and highly configurable servers. What differentiates them is, unlike a typical bare metal server where the configuration is locked in at delivery, these machines will be scalable from the OVHcloud Control Panel. Customers will have the capability to add and change hard drives, add more RAM, or change the configuration without the fear of data being wiped in the process. They can manage their investment by adding resources as their data grows or remove resources if necessary.