OVH US President and CEO, Russell P. Reeder, shares his perspective on the importance of fostering our youth in technology education. Read why OVHcloud is partnering with local community organizations to close the gap in the technology industry.
May 4, 2018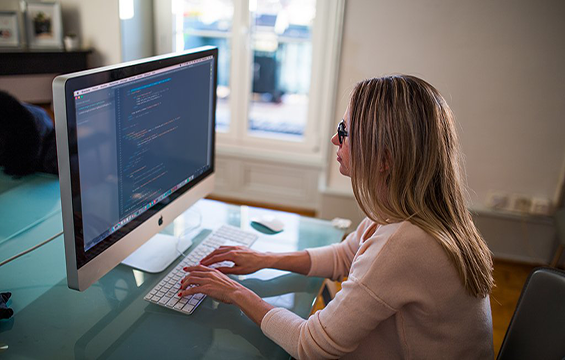 At OVH, we strongly believe in investing in the future and giving back to our communities. We want to help children learn about science and foster a passion for STEM at a young age.
Because STEM jobs are projected to increase by 13 percent by 2027, we need to ensure that the future workforce is prepared for this booming demand. We recently illustrated our commitment toward the aspiring technologists in our community by partnering with the Children's Science Center and Girls Who Code.
I started learning how to code in sixth grade and it had an immense impact on shaping the rest of my life. As a technology leader and a father, I recognize both the professional and personal obligation to encourage girls and boys to explore STEM education and aspire to roles in technology and more.
To this end, OVH is partnering with Girls Who Code to help close the gender gap in technology. The number of women in the computing workforce is expected to decline from 24 percent today to 22 percent by 2025, according to research from Accenture and Girls Who Code. To beat the decline, the organization is teaching girls to code across the United States. To date, more than 50,000 girls have been reached with the organization's educational programs.
Girls Who Code is a national non-profit organization working to address the gender gap and change the image of what a programmer looks like and does. The donation for Girls Who Code supports Girls Who Code 2018 Summer Immersion Program, a free, seven-week summer program for tenth and eleventh-grade girls to learn coding and gain exposure to jobs in the technology workforce. There will also be OVH-sponsored field trips taking place near our offices in the Washington, D.C., and Dallas, TX areas.
The Children's Science Center is Northern Virginia's first interactive museum where children, families and school groups can explore STEM concepts through fun, hands-on exhibits, activities, and programs. We chose to give to the Children's Science Center because it is committed to serving all children in our backyard and in our region. We hope that our donation helps foster a love for STEM in thousands of children throughout the Washington, D.C., area.
The funds for the Children's Science Center will be used to support its ongoing operations and further enable the center's vision of creating a full-scale, world-class children's science museum to service the Northern Virginia community. In addition to donating funds, OVH employees will bring their talents and knowledge to volunteer for the Children's Science Center programs and activities.
Giving children the opportunity to learn about science can peak their interest in STEM education and technology as a career. The future needs more technologists, and we're happy to support future innovators. Maybe, one day, the children who benefit from these great programs will join our team at OVH.