vSphere provides hypervisor "as a service" to create and manage VMs without limits
---
Access all the available VMware features
Your vSphere-based Hosted Private Cloud allows you to access the best of the VMware vSphere features:
VMware High Availability
High availability offers you protection against hardware failure and operating system malfunction. This service permanently monitors your virtual machines, so if one machine goes down, high availability ensures that it's rebooted automatically on another server on your Hosted Private Cloud. Your virtual machine (VM) is available again within minutes and without any human intervention whatsoever.
VMware Update Manager
Updating your hosts is simple with Update Manager! All tasks are automated and a dashboard provides an overview of the status of updates and patches applied to your Hosted Private Cloud. Managing updates is thus made considerably easier, while protecting your infrastructure against bugs and security loopholes.
VMware vMotion
With vMotion, you can move virtual machines running on one host to another in just one click. There's no service downtime as your VM active memory and operating status are transferred immediately. What's more, the end-user will not be affected, for example by scheduled maintenance, as the network is also virtualized and the VMs retain their network identity and connections.
VMware API vStorage
Protect your Hosted Private Cloud with ease using the vStorage API. These programming interfaces enable you to back up all the VMs on your infrastructure, from a centralized backup or a VM. As a result, there's no need to manage backup agents on every machine or host any more.
VMware Distributed Resource Scheduler (DRS)
DRS optimizes your Hosted Private Cloud infrastructure, without any intervention on your part. Whatever your activity peaks, this feature automatically distributes the load of your VMs between your servers. So, you can start production while minimizing the costs of the cluster.
VMware Thin Provisioning
Thin Provisioning decreases your storage requirements through dynamic allocation of disk space. Your VMs will have the right amount of disk space without their performance being affected. Your investment and operating costs will also be reduced due to the money you save on storage.
VMware vNetwork Distributed Switch
Centralize the provisioning, administration, and monitoring of your virtual machines using a network cluster combination. The vNetwork Distributed Switch ensures a quality of service (QoS) including reservations to guarantee isolation and enforce limits on bandwidth.
Creating VMs from the marketplace or OVF file
Compress and share your VMs using the VMware Marketplace exchange platform. Find hundreds of preconfigured VMs ready to be deployed. What's more, .ovf files can be executed immediately for easy deployment.
VMware Storage vMotion
Move your virtual machines disk files from one storage space to another without any interruption. vMotion storage guarantees the integrity of these operations so the service remains available during scheduled storage maintenance. This feature is also very useful for migrating to new filers.
VMware Storage I/O Control
Storage I/O Control allows you to define different rules and preferences for managing the quality of your virtual machine I/O. You are thus guaranteed access hierarchy on a shared storage system.
VMware Hot Add
Usage won't put a strain on your projects any more thanks to the Hot Add feature enabling you to increase the processor and memory resources allocated to your VMs. The operation is carried out instantly, without any service disruption. It's really simple - all you have to do is move the cursor!
VMware Network I/O Control
With Network I/O Control, configure your rules and strategies for every virtual machine and application for permanent availability. As soon as congestion is detected, resources are automatically allocated to high priority applications.
vSphere customization from OVH
To make the most of your Hosted Private Cloud on OVH infrastructure, OVH has added additional features inside the vSphere interface, via plugin.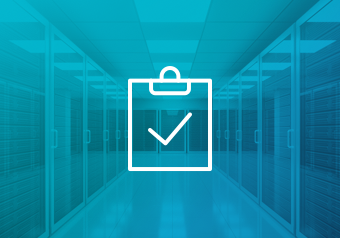 Host Servers Management
Add additional host servers in minutes.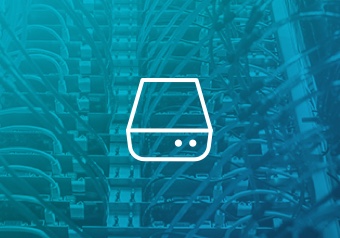 Storage Server Management
Add additional storage servers in minutes.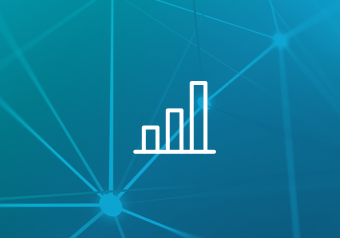 Network Management
Access the list of your OVH-managed IPs so you can view their status.
Resilience Testing
Simulate a network disconnection among your host servers and put high-availability to the test!  Via VMware vCenter Site Recovery Manager you can simulate a disaster that tests your:
Restart rules (high-availability)

Service continuity (fault tolerance)

Load balancing (DRS)