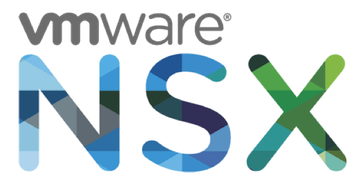 NSX is a Software-Defined Network (SDN) solution developed by VMware, which is activated at the vCenter level, and is managed directly from your vSphere interface.
NSX Network and Security Service library

Using NSX Edge gateway components for firewall deployment
One of the most useful of the NSX feature set is the Edge gateway. It allows you to create Network Address Translation (NAT) rules, firewall rules, and provides for managing Load balancing, Virtual Private Network (VPN) and Dynamic Host Configuration Protocol (DHCP).
 
For example, if you want to deploy firewalls in your infrastructure, NSX will create Edge gateway VMs, that you configure on two levels:

At the entrance of your public and/or private networks
These firewalls protect your infrastructure on a global scale (at the port group level) for each of your networks.

In distributed mode at the level of your VMs
These firewall rules protect your VMs individually (at vNIC level) in order to implement a protection policy on a case-by-case basis -- which is either different to, or additional to, your infrastructure's global protection policy.

---
Keep calm and use an API!
In addition to the vSphere graphical interface, use the NSX API to automate and creation of certain configurations or to deploy your network security rules from command lines.
---
---