Need to add more resources at the last minute? Want to test your environment against a failover scenario? Learn about the capabilities of your Hosted Private Cloud.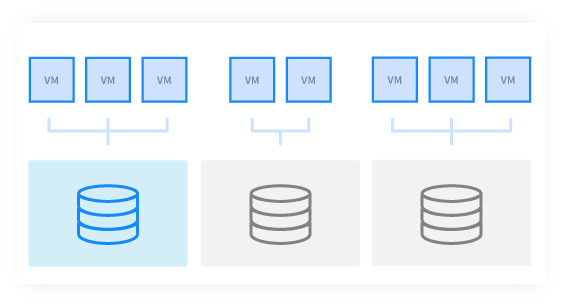 Backup host automation
Q: Despite all precautions, if an interruption occurs on one of my hosts, how will my virtual machines (VMs) still be able to function?
A: The OVH Hosted Private Cloud infrastructure is constantly monitored. If a faulty host is detected, your VMs will be relaunched on the other hosts in your dedicated infrastructure using the high availability features of the ESXi hypervisors. In under 15 minutes, a backup host is added to the virtual data center.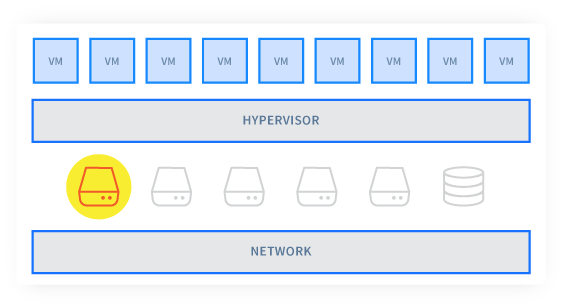 Simulating a host failure
Q: How can I ensure the resilience of my hosts?
A: Within vCenter, simply right-click on the host to see the resilience feature which can crash any host to simulate a host disconnect and thus verify that the system is working correctly and validate vSphere's high availability mechanism.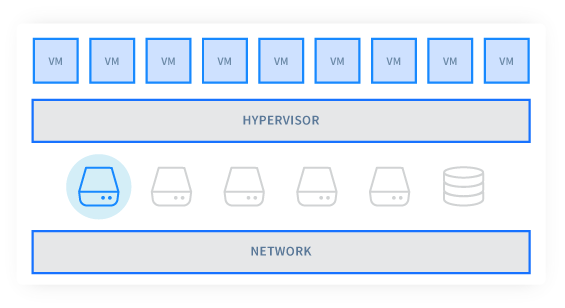 Test resource sizing
Q: How can I be sure that the host pack I selected is enough to meet the demands of my highly critical applications?
A: You can add additional host servers (CPU, RAM, storage) to test them out before committing. You can rent these hosts for a short or long duration and switch to a monthly price at any time, via the OVH Manager.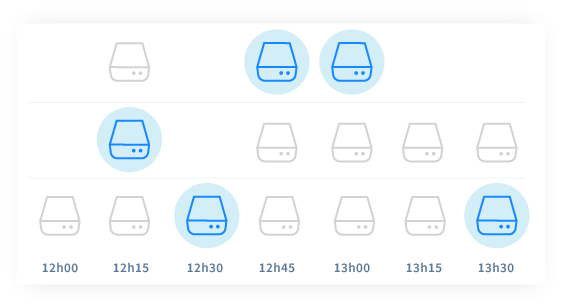 Add resources in five minutes
Q: A sudden peak load can bring down any website, no matter how well managed it is. How quickly can I manage demand?
A: Five minutes. That's all the time it takes for OVH to allocate new resources requested by a customer, whether it's an additional host, storage space for increased IOPS, or any other component of the solution.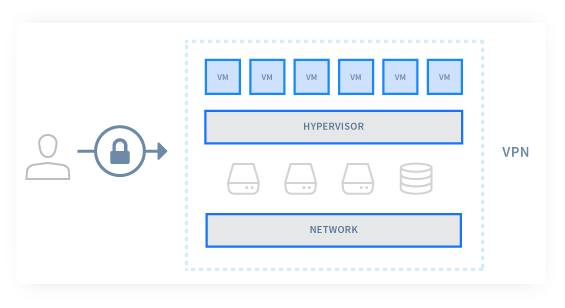 Securely access to your Hosted Private Cloud
Q: How can I get secure, remote access to my services?
A: Customers can easily activate a VPN service to log in to their Hosted Private Cloud. Simply go to the "OVH Network" tab in the virtual data center and then click on "Activate VPN." A VPN client can then be installed on a workstation or mobile device on Android or iOS, in order to secure the access to your Dedicated Cloud or Disaster Recovery service.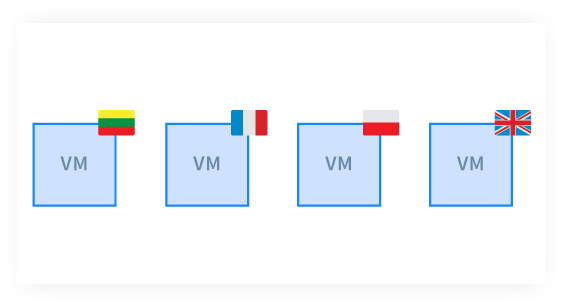 Manage IP addresses
Q: How do I update the reverse IP address of my service?
A: Reverse IP lookup can be updated in the OVH plug-in under the OVH Network tab, provided that they have already been linked to a domain name.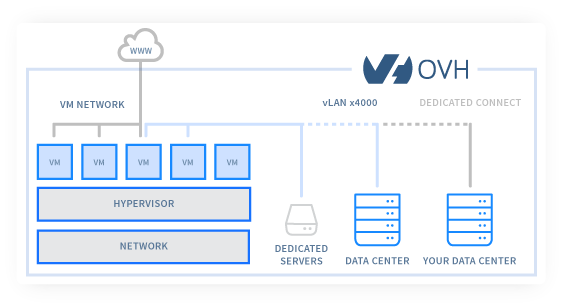 Connect with other OVH Products
Q:  Beyond NSX, how else can I connect to other OVH products like Dedicate Servers or Public Cloud?
A: Each Hosted Private Cloud product includes the ability to connect other OVH services via vRack Private LAN.  With vRack, you can secure, isolate, and connect the 4000 VLAN's provided with your Enterprise Dedicated Cloud with other OVH services and products.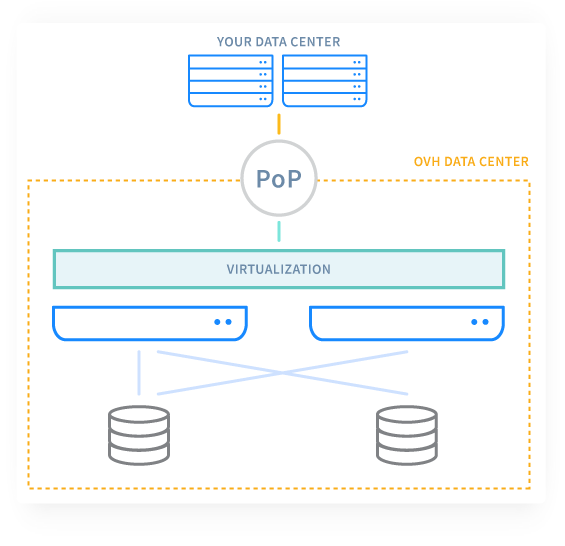 Connect your on-premises network with the OVH backbone
Q:  Does OVH have a direct connection option for my on-premises data center to connect to my cloud services?
A: Yes, you can connect your business or your data center directly to the OVH network and benefit from a private interconnection of up to 40 Gbps via OVHcloud Connect.
Get in touch with our support team at +1 (844) 325-6233 and we'll talk you through the steps to connect your network to OVH.